Meaning of Malayalam Online Chat Term OMKV Explained! Enthaanu OMKV!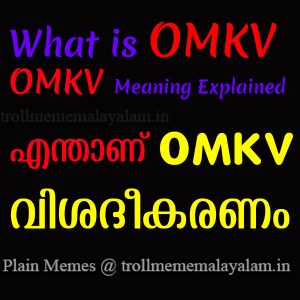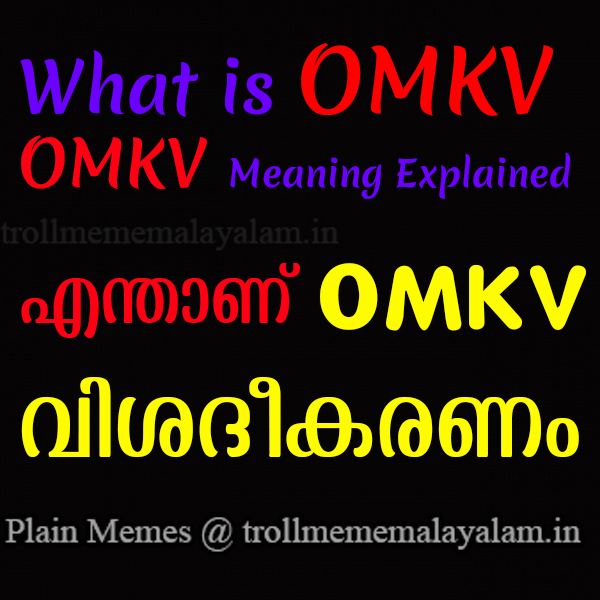 OMKV is a term generally used in Malayalam Troll Pages, and it has these meanings and the Fullform of the letter "M" changes according to the situation!
OMKV Fullforms!
Odu Myre Kandam Vazhi (ഓടു മൈരേ കണ്ടം വഴി)
Odu Malare Kandam Vazhi (ഓടു മലരേ  കണ്ടം വഴി)
Odu Mone Kandam Vazhi (ഓടു മോനെ കണ്ടം വഴി)
Odu Mole Kandam Vazhi (ഓടു മോളെ കണ്ടം വഴി)
Etc.
It is a term started trending from some fan fight Facebook groups and later it started trending in Kerala everywhere.
Recently (After December 18th 2017) the Term OMKV got wide popularity when Parvathy TK, the award-winning actress of films like 'Take Off', 'Mariyaan' and 'Bangalore Days' was recently cyber trolled for her reported criticism of actor Mammootty featuring in a misogynist scene from the movie 'Kasaba'.
Parvathy in a tweet,